Its a busy Virtual Summer for me. In May a group of us 'internet' artists used Google Maps to paint street scenes from Paris. I chose the
Carousel
. All of this cyber painting is organzied by Bill Guffey on his blog
Virtual Paint Out
In June we moved to Florence Italy.
I was feeling a little confined in the streets of Florence so I moved up to the mountains and using the Google street view found a beautiful vineyard to paint,Via delle Corbinaie, Scandicci, Tuscany, Italia
My painting is 15 x 30" on stretched canvas
Close ups: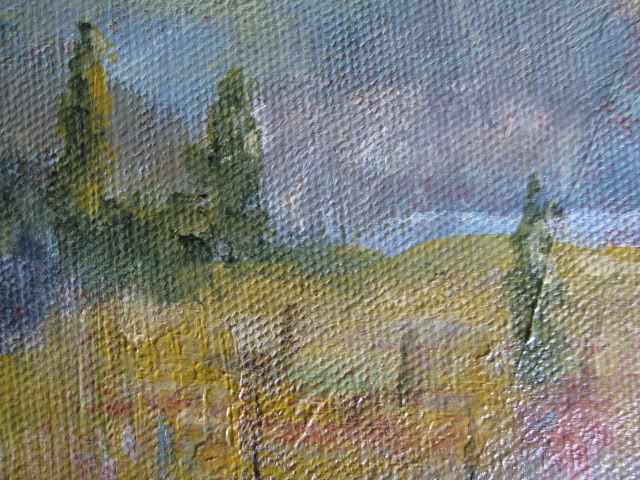 And today, I popped in on Bill to discover that the city for July is Barcelona. I'm sure I will spend hours exploring the city deciding where to 'set up' by easel.
I'll send you a postcard!