I've been playing with the idea of using a different vantage point and though a birds eye view would be interesting. I did try this earlier in an ACEO format and liked the results.


Photobucket" border="0">

Today's piece is
much larger - 15 x 30" and this composition seemed to morf the idea into something more graphic
than 'painterly'.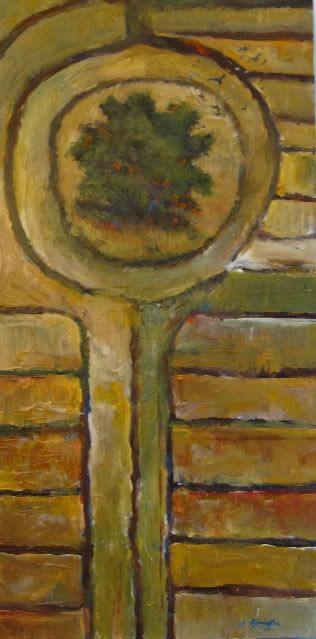 I'm not done with this concept yet. In fact we saw the movie "Up in the Air" yesterday and so many scenes are the aerial views of the land from a plane that I got excited all over again but this!